Top 4 Ideas to Transform Your Living Room's Decor
The interiors of your living room are a direct reflection of your aesthetic sense and style of living as well. Interiors also make a statement of your artistic skills. Therefore, the principal question lies in the ideas, following which you can decorate your living room to make heads turn. In this 'Living Room' exclusive post, I am furnishing you with 4 great ideas-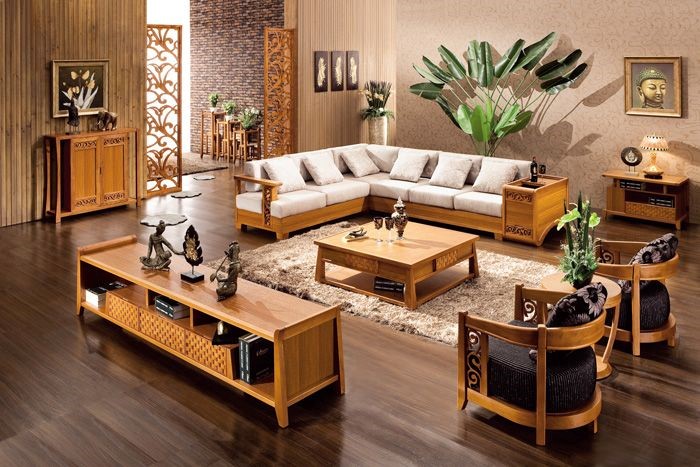 1. Bright Colours
In the recent years, a drastic shift from muted colours to bright shades has been observed. Bright shades are not only cheerful and vivacious, but also invariably offer a look and feel of exclusivity to your living room. Be it lemon yellow or cheerful green, it is almost impossible to surpass the mind-blowing glow of these shades.
2. Natural Light
You might have carried out designer lighting set up in your living room, but nothing can come even closer when it comes to the natural glow of sunlight. So, just open up the windows, clear away the passage and let natural light come in. Sometimes, even the moonlight during full-moon days can add up magic to your living room décor.
3. Warm Wooden Tones
Go for high quality furniture in warm and natural tones which can be achieved only from the best quality plywood for home. The rich brown teak plywood and the black fragrant rosewoods will surely add the desired warmth to your living room while enhancing the aesthetic essence of the overall décor.
4. Mix & Match
The idea of mixing and matching accessories in a cohesive fashion gives your living room an unmatched and distinct identity. This harmonious mixing will grab the attention of whosoever comes to your place. Additionally, it also creates an absolute cosy factor inside the living room.
Conclusion
Therefore, while planning to redecorate the living room area, the best thing to do is to go for cheerful, natural and bright looks. Keeping minimum accessories is highly recommended by avoiding cluttering with too much artificial stuff. Whatever you are going to place or keep must be in sync with the theme that you have been following all through. A comfortable and cohesive design along with elegant composition is the cardinal theme for an amazing living room décor.