Why is Plywood Preferably Good for Home Interiors?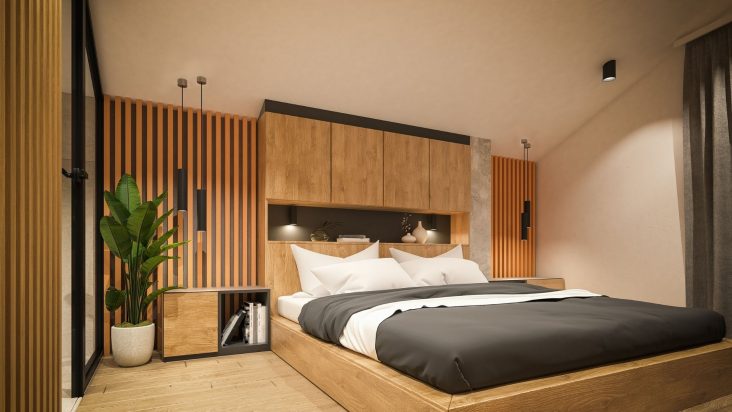 When it comes to interior design, be it your house or office, wood is preferably the best choice. Glass or metal could provide a sleek and modern ambiance, but they have their shortcomings too. Glass needs very high maintenance and care, and metals, though sturdy, comes off cold and impersonal. On the other hand, Wood, being a natural product,  adds warmth, and Hence, wood is the best choice. 
Wood has been serving us for hundreds of years. We have used woods for almost everything – homes to offices or places of worship. It has been an intricate part of home interiors almost everywhere around the globe. It has been a classic and timeless choice of material. However, the availability of solid wood has become scarce with our ever-growing population and hence, there has been a definite shift from traditional wood to the more durable engineered wood products that provide the same strength and durability of wood but at much lower cost and at the same time being environmentally friendly. 
One such engineered wood is plywood. Plywood offers the same durability and strength as solid wood but is significantly more eco-friendly and therefore economical. It reduces the wastage associated with solid wood by over 100%. In addition, furniture made from plywood in combination with decorative veneer is sturdy and provides warmth, elegance, and aesthetics to your interiors. 
The top reasons that make Plywood the best choice for home interiors: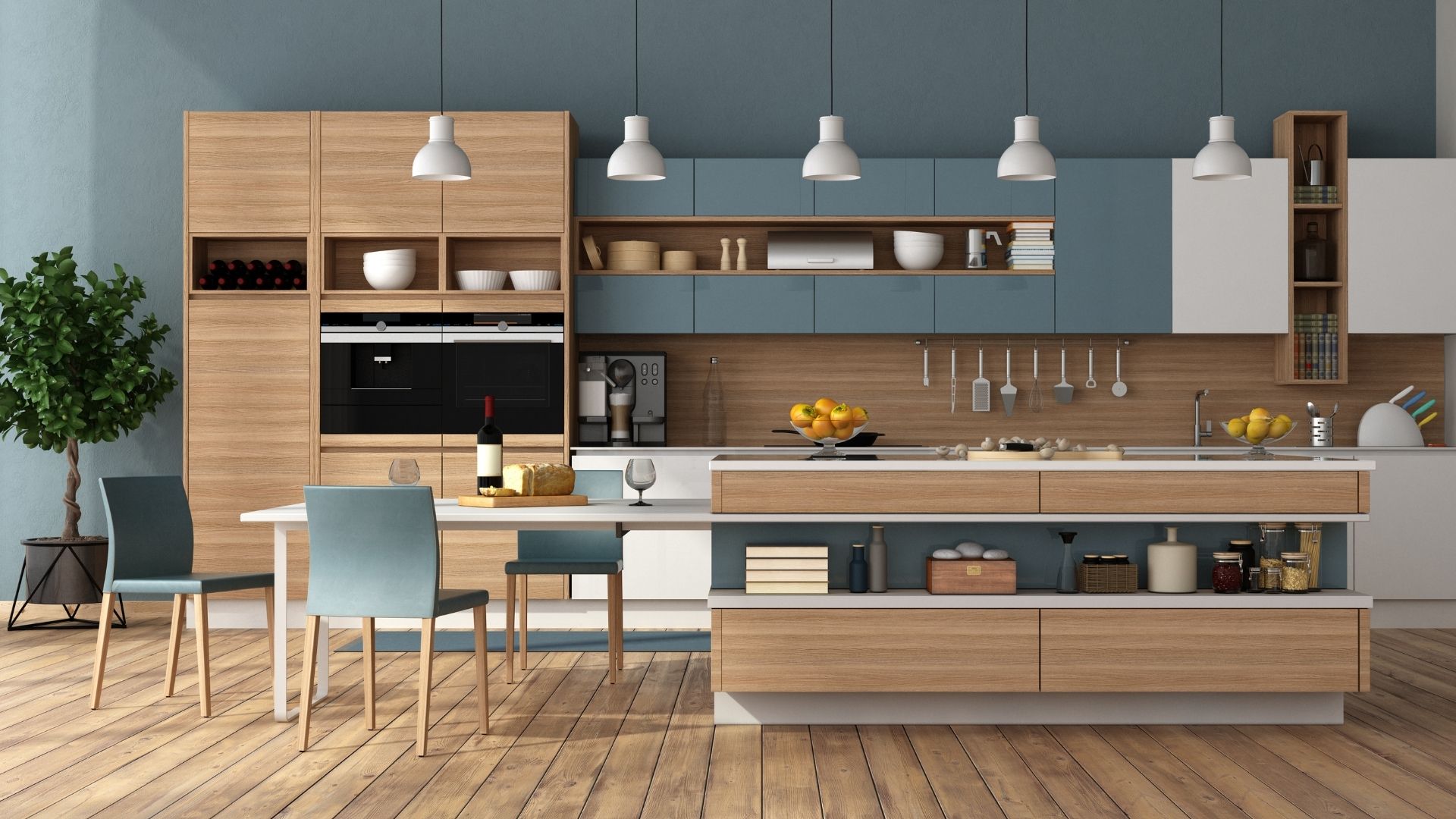 Plywood is highly durable 
The durability of plywood is just incomparable, and this is what makes it the first preferred choice for all home interior designers. If maintained properly and with care, furniture made from plywood can last for decades. With the latest wood preservative methods and techniques, maintaining plywood for ages is much easier than ever. 
Plywood is highly flexible 
Unlike glass or metal or any other stuff, plywood is highly flexible in designing anything you like and of any shape. You can even turn a piece into something new when you are tired of seeing something for long. You can find thousands of beautiful and ornate pieces of furniture made out of reclaimed plywood wood these days. 
Plywood & Veneers Provide unmatched Decorative Appeal
One of the greatest advantages of using plywood and decorative plywood (veneer) for interior designs are its various designs. You can choose amongst more than 300 designs to truly give your interiors decorative options that elevate your design and match your taste. For example, you can go for a Walnut (sourced from America) finish on your doors, have your living room furniture made with European Oak, and for the bedrooms, consider an exotic veneer such as Ebony (from the forests of Indonesia).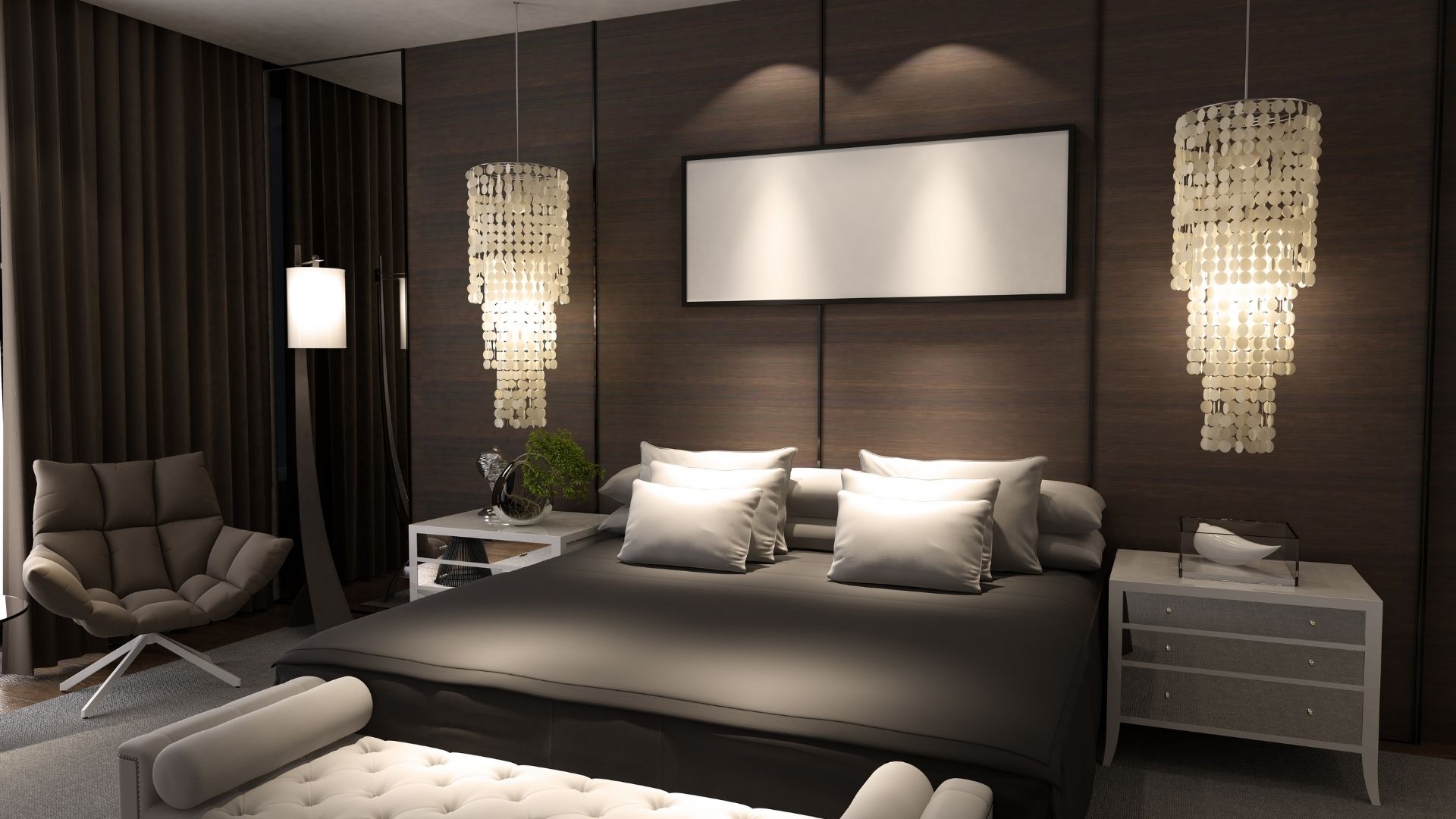 PlyWood is highly affordable 
This is one factor that makes plywood a perfect choice for home interiors. Compared to solid wood, plywood and decorative plywood is far more efficient in wood usage and therefore significantly more affordable. Carpentry innovations over the years have also further reduced the wastage associated with making furniture out of plywood to further make it a more affordable option. Slicing solid timbers to make decorative veneers has made it possible for us to use exotic species from across the globe to beautify our interiors at a fraction of the cost.

Plywood is environmentally friendly compared to other building materials
Building materials such as cement, steel, aluminum are manufactured after extracting metals and minerals through the process of mining. As we know, the energy expenditure in extracting such minerals is extremely high and has a large ecological footprint. Wood (the primary source for plywood) requires only sunlight, soil, and water to grow.
In addition, the energy required to convert wood to plywood is a meager fraction compared to the other alternatives. Over the years, plywood is being made from fast rotation plantation timbers that encourage the re-plantation and sustainable management of such sources. To know that your plywood is truly environmentally friendly, looking to purchase your plywood from an FSC certified source.