Different Qualities of Plywood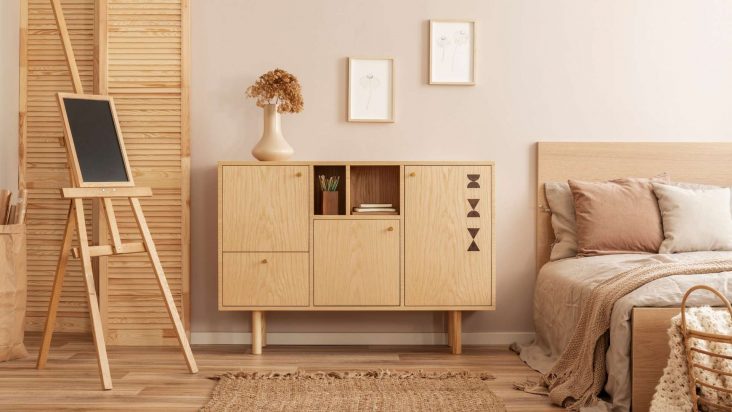 There are multiple types of plywood available in the market. However, the best kind of plywood is one that makes use of the same species of wood in the entire production process. This wood is referred to as a single high-density homogeneous timber. Eucalyptus, Gurjan, and Birch are just a few of the species that are used to make the best grade of plywood. 
Plywood made from homogenous timber has three distinct advantages over heterogeneous (mixed specie) plywood : (a) uniform density across the sheet which ensures no bending or warping (b) structural strength that gives durability to your woodwork and (c) uniform look in case you are going for a raw or rustic look. 
In India, there are numerous types of plywood available in the market. These can be either homogeneous or mixed in nature. One has to be very vigilant while buying plywood as there are a lot of counterfeit goods that can be mistaken for genuine ones. 
So let's look at what is easily available in India and what it really means:
This plywood is made from the wood of Gurjan which is a native of the tropical forests of Myanmar and Indonesia.
This plywood is hard to obtain since the government of these countries has out restrictions on the timber of Gurjan due to unchecked and persistent felling of trees in the past.
A Gurjan tree matures in about 40-50 years and this makes its wood very difficult to obtain. Therefore, the plywood is usually a blend of Gurjan and some other variety that is similar to it in look. The exterior is normally made of Gurjan while the interior is of the other variety, mostly hardwood.
In order to make sure that the plywood you're purchasing is 100% Gurjan and not a mix, you will need to send a sample of the plywood to a lab.
This plywood is made of timber obtained from the Eucalyptus tree and is one of the most commonly used plywood in India. Uttar Pradesh, Haryana, Punjab, and Uttrakhand are the main growers of this species and it is also known as Safeda in the common tongue 
The plus point of this tree being available in India is that it's well accustomed to the climatic conditions of this country and is an ideal choice for plywood. Moreover, Eucalyptus is a very dense and robust kind of wood which makes it durable and it also matures in about 10 years making it highly suitable for quick and large-scale production.
This plywood is a blend of two species of wood, with one being hardwood and the other softwood. The most commonly considered options of alt plywood are Poplar and Eucalyptus. The distinct feature of this plywood is the color layers that occur in turns.
Due to the heterogeneous construction, this plywood is low on durability. It is easily identifiable because of the light and dark alternating color layers.
The wood is imported from Russia and Finland and is a very superior variety of plywood. The downside is that it's not suitable for the Indian climatic and environmental conditions since it's not naturally found in India. 
This plywood variety has been birthed in India and is a mixture of Eucalyptus hardwood and Beech Veneer. It is a very durable and budget-friendly option for those who don't have a very hefty budget. It is also very beautiful and will give the desired finish to all the woodwork. This plywood can be polished and is a very rough and tough kind of option for those who are looking for a budget-friendly yet aesthetically appealing option.