How to Recreate your Home Office in Response to the Covid-19 Pandemic?
In these changing and challenging times when people have settled down to the new format of 'Work from Home', home-based working or remote working has become the order of the day. In response to the Covid-19 pandemic, people are already in remote working mode and nobody has an idea about how much time it will take to get to the normal.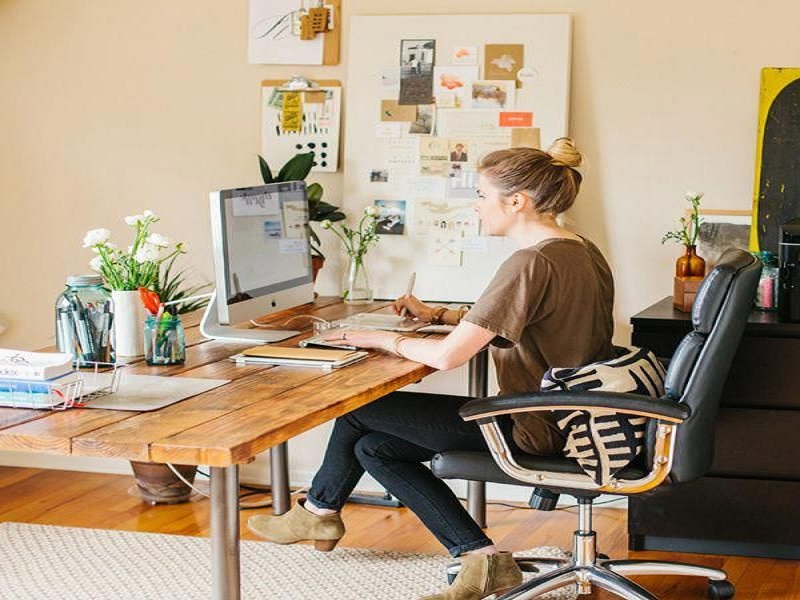 Under these circumstances, every professional need to create/recreate his or her home-based office while staying particular about furniture for the following reasons:
Remote working is no different than normal working, and you have to work as usual as you used to do in your office. You need comfortable furniture settings so that you can perform your duties well. After all, it's not a matter of a few days.
You must consider your home office furniture a necessity, and not a luxury. The makeshift approach will take you nowhere when it comes to enjoying a comfortable and cozy setting. After all, you are going to spend hours on it.
In case you already have some usable furniture at home, just evaluate it in the light of long working hours. If you think you need any new pieces and getting them reconstructed at home is not possible, you need to find ways.
There are online stores that are offering all types of furniture including office chairs and tables made of construction material sourced from the best ply manufacturer in India. This is the only source these days to get furniture. You will find some online destinations even selling flush doors for bathrooms with the delivery at the time that suits you best.
Be particular about quality, durability, reliability, style, and comfort even though it is furniture for your home office. Avoid a 'hideaway' approach and settle only for the best pieces.
In case you are living in a territory where you can manage to hire a woodworker in-person, just go for custom-made pieces exactly as per your requirements. There can be no better idea than this to serve your purpose. Most people face space crunch in homes, so custom made furniture makes sense. Those who are full-time remote workers, they can also take the custom-made route.