4 Décor Ideas to Boost Productivity at Your Workplace
A well designed office always plays a crucial role in supercharging the overall productivity level of employees. A recently conducted research by Gensler has disclosed the findings that the environment in an office has a deep impact on employees' performing abilities, and can take their productivity to the next level.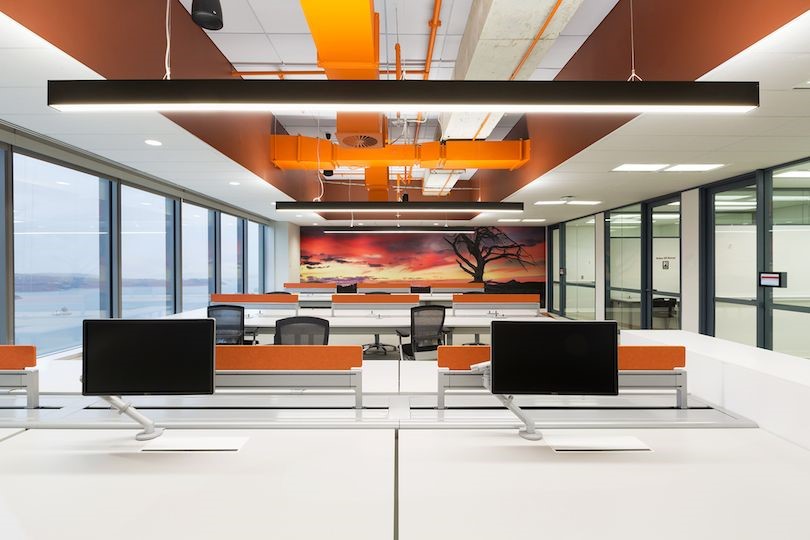 Let's find out some quick design changes to be made at your workplace for better environment and enhanced productivity-
Lay Stress on Lighting

Better arrangement of lighting plays a pivotal role in creating an impressive and energetic ambience at your work place. The poor light source always results in boredom and fatigue impacting the productivity of your employees. Try to have a combination of both natural and artificial lights in your office. It will surely create a layered impact. Also make sure that the lighting must come through a dimmer so that intensity controls can be well adjusted.
 De-clutter the Surroundings
Cutting the cluttering to maximum possible extent always reduces chaos in your office. A cluttered workplace is what drastically disturbs your focus levels. Make sure that there is sufficient and well-managed storage space out there. Opt only for those desks that have plenty of built-in cabinets and drawers. Always stack your stationery and other primary office supply inside the available drawers keeping the main desk fully neat and clean. Install some spacious shelves made with high quality plywood to store documents which are of daily use. You can also get customised shelves, drawers and cabinets to serve your purpose.
Go Decorative on the Workplace

Decorating your workplace with some personal knick-knacks is very helpful in increasing the overall comfort level. Keep beautifully inspiring posters, award certificates and memorabilia hanging on the walls to leave a positive visual impact. You can also go for decorative pieces of furniture at your workplace creating a welcoming and inviting impact.
Ditch Open Spaces
You might be of the view that an open office layout makes sense for encouraging teamwork, collaboration and keeping your workforce focused, but you may be purely wrong. A recently published study in the Journal of Environmental Psychology has found out that open layouts are always the cause of great disruption. The study has also revealed that employees who have their seating arrangement in open spaces find it very difficult to focus on their work due to uncontrollable noise and lack of privacy. So, try to ditch the open layout as much as you can and provide private space to increase the productivity of your employees.
Conclusion
Last but not the least important fact is that, a better management of furniture at your workplace can help you implement all the above-mentioned design and décor ideas in an effective way. Always look for the best quality plywood for furniture from a reliable and formidable brand like Sarda Plywood, and also seek professional advice to transform your workplace into a highly productive one.